By Naomi Uzor
MaANUFACTURERS Association of Nigeria (MAN) said the Common External Tariff (CET) for countries in  Economic Community of West African States (ECOWAS) as negotiated and currently structured is not in the best interest of Nigeria.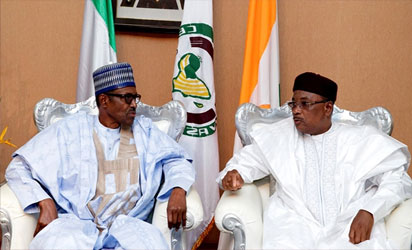 President of MAN, Dr. Frank Jacobs disclosed this at the one-day business roundtable on critical issues on Raw Materials Sourcing for Manufacturing Industries in Nigeria tagged: 'Tariff Duty and Related Matters'.
CET for ECOWAS was adopted at a Heads of State Summit in October 2013 in Dakar as one of the instruments for harmonising ECOWAS Member States and strengthening its Common Market.
Jacobs noted that Nigeria's industrial capacity in the West African region is above 60 per cent when compared with that of the rest member-countries of the region.
He stated: "How then do we compare a situation whereby countries of the region are allowed three per cent (or 177 tariff lines) allowance to deviate from a total of 5899 tariff lines for the national interest as being adequate for a country like Nigeria?
"This is by all international trade negotiation standards, not appropriate for Nigeria with such industrial endowment and massive investments in manufacturing. I, therefore, wish to challenge this meeting that an urgent national decision needs to be taken to voice our opinion on the need for renegotiation of the CET before its final take-off in 2019/2020.   Otherwise, Nigeria industrial potentials and development would have been sacrificed on the altar of uncoordinated regional integration."
Jacobs who was represented by Chairman, Corporate Affairs and Strategic Planning Committee, MAN, Mr. John Aluya, said recent information available to MAN reveals that a proposal is being considered to remove some essential items being manufactured by majority of its members from the list of prohibited items.
In his remarks, Director General of Raw Materials Research and Development Council (RMRDC), Dr. H.D Ibrahim, who was represented by the Director, Tech Development, RMRDC, Dr. Mohammed Lawal Buga, said the manufacturing sector is currently facing stiff competition due to bilateral and multilateral trade agreements such as ECOWAS Trade Liberalization Scheme (ETLS), CET, impending Economic Partnership Agreement (EPA) and other World Trade Organization (WTO) trade policies that are transforming the world economy into a vast free-trading zone.
He noted that there is need for research and development to identify local substitutes or alternative raw materials in manufacturing in Nigeria.