By Charles Kumolu
The Itsekiri Nation Youth Council, (INYC) has described the death of Pa Johnson Oritsegubemi Sunday Ayomike as a great loss to the Itsekiri nation, Delta State and Nigeria.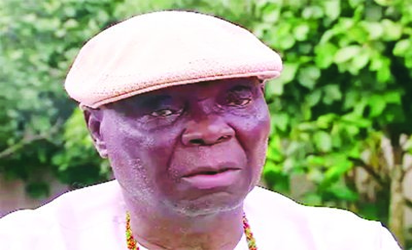 INYC, in a condolence message signed by the PRO, Mr. Joseph Uwawah, said "we commiserate with the Ayomike family, the Itsekiri nation on the demise of the immediate past Chairman of the Itsekiri Leaders of Thought, Pa J.O.S. Ayomike.
"Late Pa Ayomike was an elder statesman, historian, and community leader who promoted harmonious relation between the Itsekiri and other ethnic nations".
Also , a group of Itsekiris under the aegis of Ugbajo Itsekiri, USA,  expressed shock over the demise of the elder statesman.
In a statement jointly signed by Mr. Kingsley Onuwaje and Mr. Ede Goddey Ejuwa, President and Secretary, respectively, the group  described  Ayomike as a prolific writer and recorder of the Itsekiri history and heritage in the 20th  century.